Conoco Oil Company - California Road Maps
Collectable Conoco Gas Oil Station Road Maps
Pictures of Oil Vintage Conoco Gas Service Station Road Maps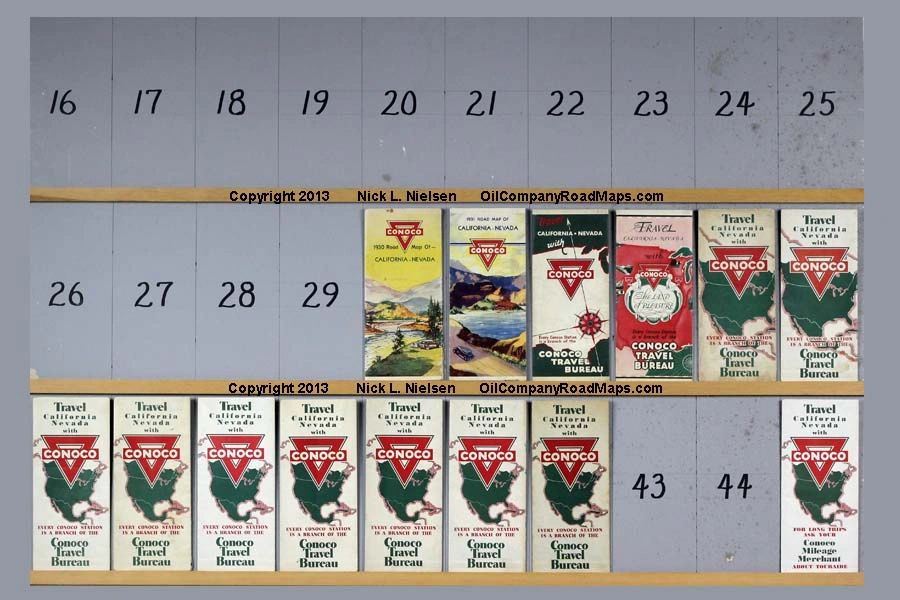 Conoco Oil Company - California Road Maps - Prewar Front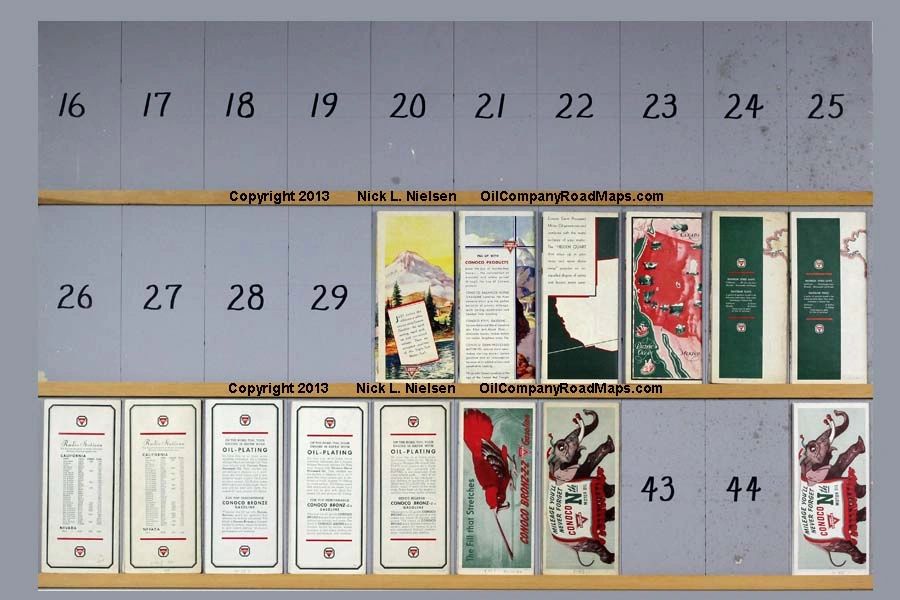 Conoco Oil Company - California Road Maps - Prewar Back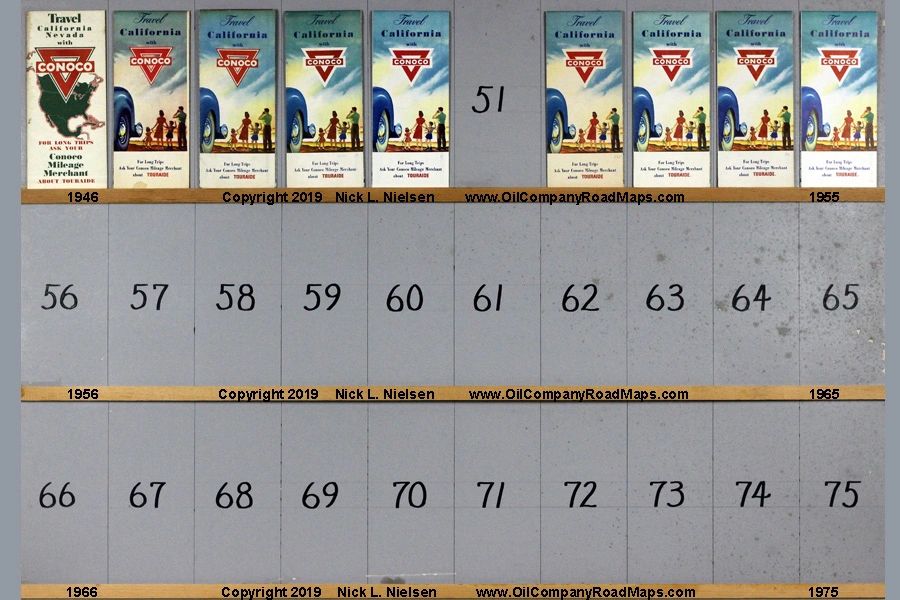 Conoco Oil Company - California Road Maps - Postwar Front
Conoco Oil Company - California Road Maps - Postwar back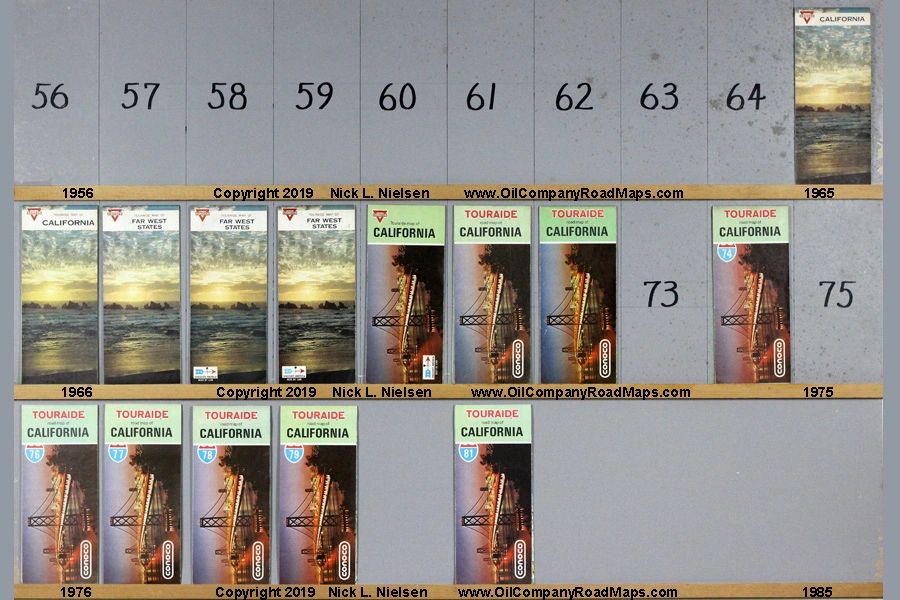 Conoco Oil Company - California Road Maps - 1965+ Front
The Conoco Oil Company California Road Map Set has map covers Identical to the Colorado set, but it starts in 1930 and did not publish maps of California in the late 1950's and early 1960's. Conoco started publishing California maps again in the late 1960's after purchasing Douglas Oil Company. From 1967-1969 they did not publish California maps, but published a map titled "Far West States" instead. You can see the Conoco-CO set to see a complete run of Conoco maps.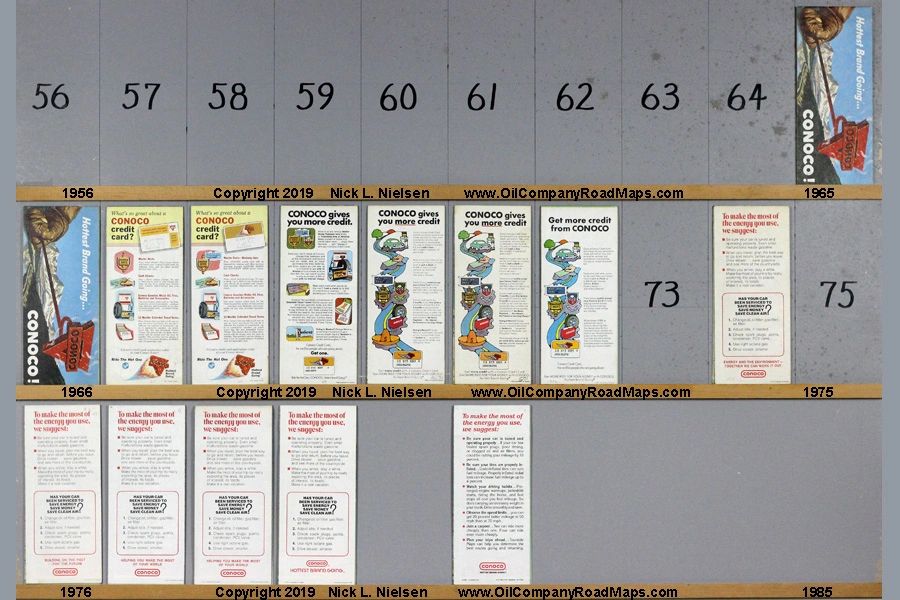 Conoco Oil Company - California Road Maps - 1965+ Back
The following clickable link will open a Check-List type Spreadsheet that will include Map Codes, Copyright Dates and other descriptive information for the above pictured map series.
Conoco-California-Spreadsheet